EVENEMANG>
The Rosehips: Portraits and Prayers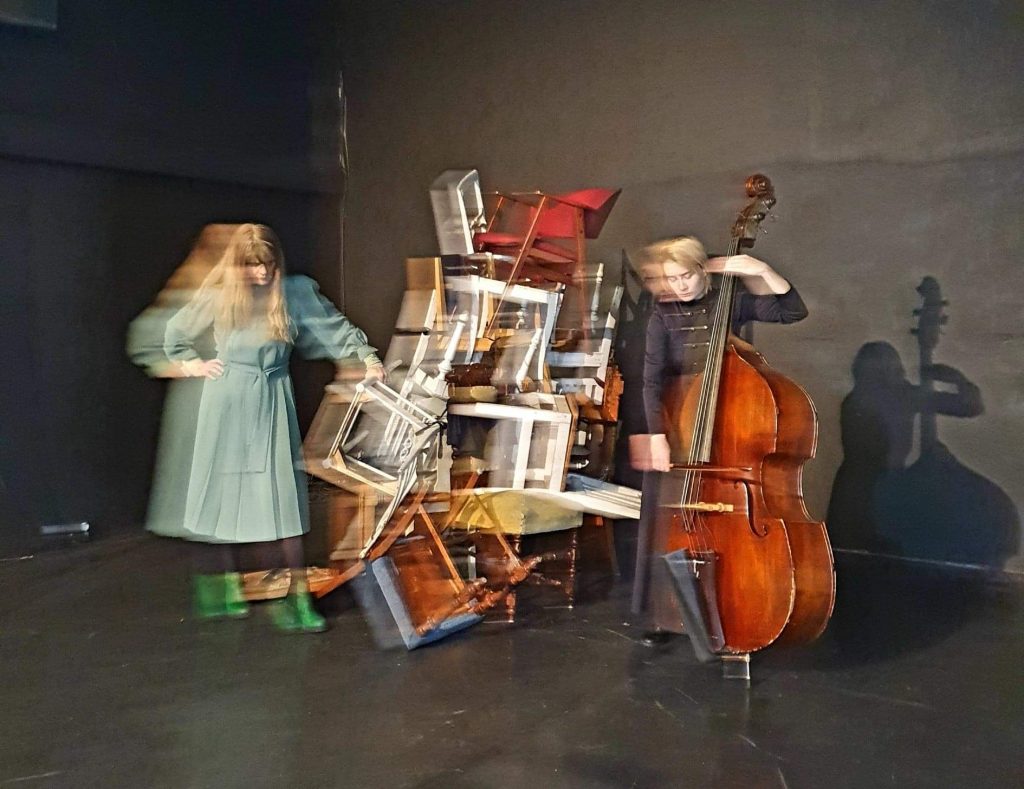 lördag 16 september
19-21 (insläpp 18:30)
Entré 150:-, förköpsbiljetter finns på Rönnells.
The performance group "The Rosehips" musically interpret texts by the avant-garde poet and playwright Gertrude Stein´s (1874-1946) book "Portraits and Prayers"
The Rosehips, in their distinctive interdisciplinary way, present these portraits in concert form with performance, music and art installations.
This is The Rosehips third presentation of Gertrude Stein´s writings where text is treated based on musicality, rather than their conventional content. Gertrude Stein´s works are a genuine American artistic expression rarely seen or heard in Scandinavia.
Music and performance:
Michele Collins: Performance /voice
Georgia Wartel Collins:  bass
Vegard Lauvdal: drums
www.alba.nu/sidor/39870 (recension)
Set design: Rakel Bergman Fröberg, Tekla Bergman Fröberg
Visual design: DOMA DOMA DOMA  https://doma-doma-doma.se/DOMA
Biljetter finns på Rönnells eller kan förköpas via mail till info@ronnells.se
Begränsat antal platser!
I samarbete med Rönnells Vänner, Kulturrådet, Stockholms stad och Humlegården Fastigheter.