EVENEMANG>
THE END "SLUTMÖTEN" – två konsertkvällar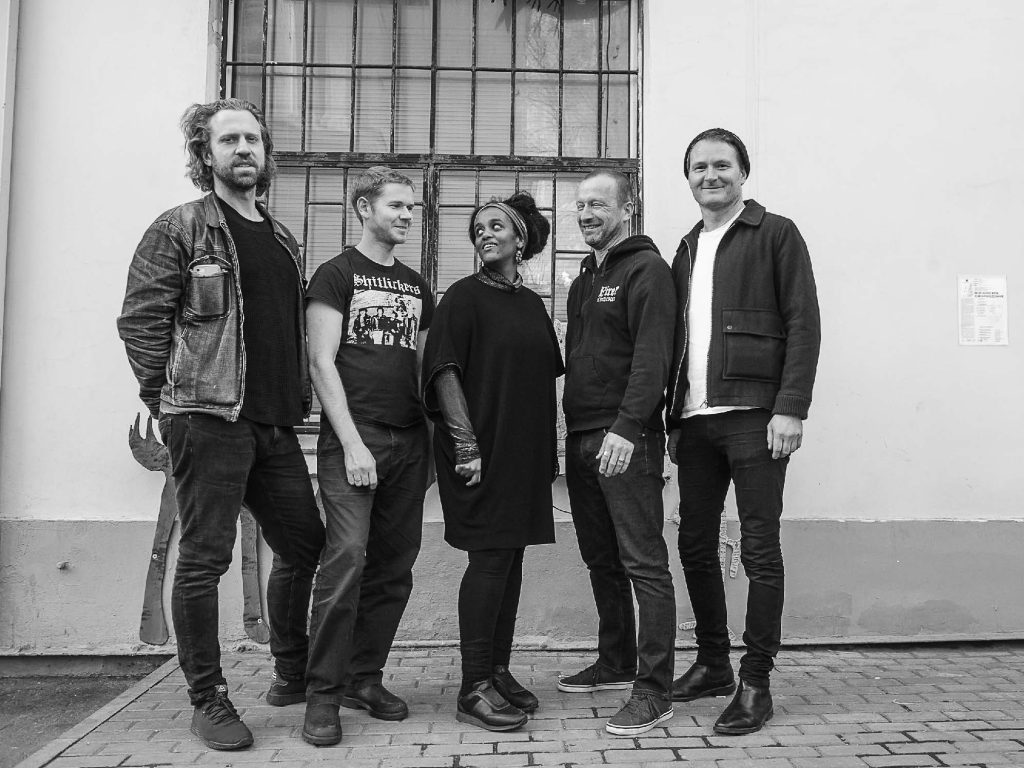 tis 30 & ons 31 augusti
Kl. 19:00 (insläpp 18.30)
200 kr/kväll
THE END IS HERE. THE END IS NEAR. THE END IS THE NEW BEGINNING.
För att fira att slutet är här så har vi bjudit in några mycket speciella gäster till dessa Rönnells-dagar!!!
SLUTMÖTEN!
En ny början?
Sofia Jernberg – voice
Kjetil Møster – sax & electronics
Mats Gustafsson – sax, flute & electronics
Ander Hana – guitar & langeleik
Børge Fjordheim – drums
GÄSTER 30 AUG
Joel Bremer – fiol
Per-Åke Holmlander – trummor
GÄSTER 31 AUG
Helena Hasina Ehrnst – sång
Mattias Petersson – elektronik
Insläpp båda kvällarna kl 18.30
Entré 200:- per kväll. Förköpsbiljetter finns på Rönnells och går att boka via info@ronnells.se
Begränsat antal platser!
A brand NEW group of experimental music saw the light in 2018!
THE END
The members of the group has experience from work in a huge variety of creative music ensembles over the past years: Cloroform, Møster, The Thing, Fire! & Fire! Orchestra, Ultralyd, MoHa, Paavo, Datarock, The Core, Noxact, NU- ensemble, Brutal Blues and many other essential groups within the contemporary creative music scene of today.
THE END is an attempt to use all of those experiences and melt it together into something new and creative. Something of deeper poetic beauty and harsh brutality. Industrial Grindcore Free Jazz MEETS Sing & noise Hardcore Esthetics! Free Jazz  – Experimental Rock –  Scandinavian and North African folk music – it is ALL in the mix!
THE END means the sensational return of Anders Hana on guitar! After years of playing only intense Grindcore drums, he is now back playing the guitar!
THE END means the first serious meet of the two Scandinavian innovative saxophone free blowers Møster and Gustafsson in a co – led unit!
THE END means the presentation of the extreme voice of Sofia Jernberg in a totally new context surrounded by extreme electronics and drum- activites!
THE END means a totally new group of legendary Cloroform drummer Børge Fjordheim!
THE END means THE END
THE END is a serious attempt to create new perspectives of contemporary experimental music – where elements of noise, melodies and layers of extreme energy can interact with the different backgrounds and experiences of the musicians and their work in genres as Free Jazz, Noise, Alternative Rock, Free Improvised Music, Contemporary Music, Opera, Scandinavian Folk, Grindcore, Jazz and related activities!
Expect ENERGY
Expect BEAUTY
The End – "ALLT ÄR INTET"
was  released in Nov 2020  , on the UK based label RareNoiseRecords.
I samarbete med Rönnells Vänner, Kulturrådet, Stockholms stad och Humlegården Fastigheter.