EVENEMANG>
Mesmer #6 1+1=3 Hypnotic Performance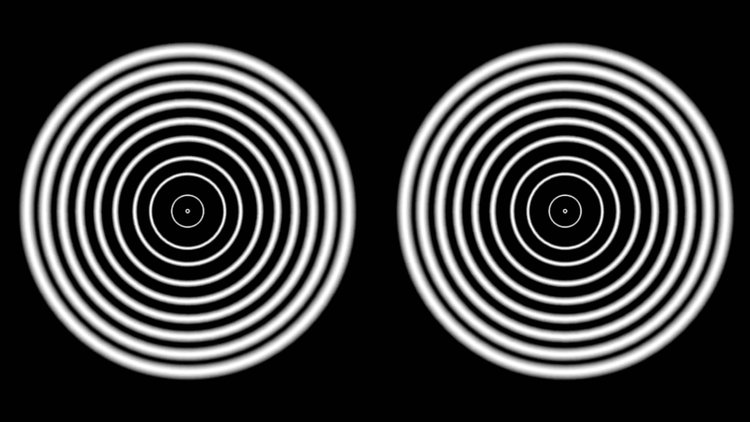 fredag 12 maj
19-22
100:-
– Jean-Louis Huhta (musician), Per Huttner (visual artist) and Hernan Anllo (neuroscientist and hypnotist)
Klubb Mesmer and Vision Forum are proud to announce a 1+1=3 performance with a new hypnotic constellation. During the event Huhta will present a musical improvisation based on an EEG-recording of Huttner's brain activity during hypnosis. He will feed the pre-recorded signals into his modular synthesizer to shape the control signals into a dynamic soundscape, using software and hardware developed by the collective.
The event will begin with Huhta being hypnotised by Anllo. The suggestion will make Huhta believe that his modular synthesizer controls Huttner's brain cells and mental capacities. He will be asked to "give sense to Huttner's brain" and to "put it back together." At the same time the audience will be able to see images of the original hypnotic session mixed with real time videos from the event. Through this process the performers will reflect on artistic intention and the control mechanisms that are used in artistic performances.
The event will include a brief introduction about the technology that is used as well as the underlying artistic and philosophical ideas. The performers will also talk about how medical hypnosis changes attention allocation and modifies the regular functions of cognitive control. After the performance, the audience will have the opportunity to ask questions.
Entrè 100:-, inget förköp.
About 1+1=3
1+1=3 is a collaborative, open-source, non-commercial project run by Jean-Louis Huhta, Per Huttner and Stephen Whitmarsh and forms part of Vision Forum. They organise artistic collaborations and partnerships with other artists and researchers. Their starting point can be found in the willingness to allow each other to appropriate the other's practice and knowledge-base, and to look at their own practice through the eyes of others. Together with Robert Oostenveld they have developed the EEGsynth, which is software and hardware to use naturally occurring bodily signals to control sound and light in performances and education.
http://www.oneplusoneisthree.org/
I samarbete med Klubb Mesmer, Vision Forum, Rönnells Vänner, Studiefrämjandet, Kulturrådet, Stockholms stad och Humlegården Fastigheter.