EVENEMANG>
Konsert med Baby Dee (US) and Victor Herrero (SP)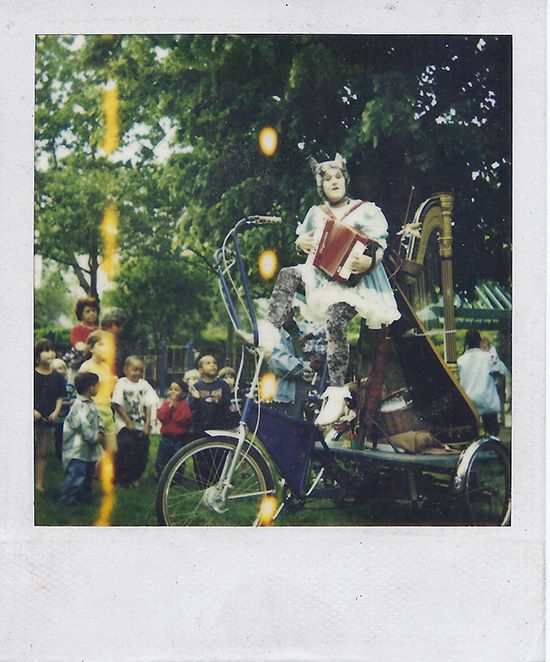 tisdag 28 april
19-22
150:-
Mother events present:
Victor Herrero live kl. 20
Baby Dee and her Dream Band live kl. 21
Entré 150kr
Biljetter finns på Rönnells
Baby Dee (US, Tin Angel Records)
An enchanting song writer, classically trained harpist, circus sideshow veteran, and transgender street legend. Her infectious cackle and extraordinary talent on piano, harp and accordion has caught her many musical admirers including Will Oldham, Matt Sweeney and Andrew WK, all of whom have produced unique and magnificent albums for her. She has toured with Little Annie, Current 93 and Marc Almond.
Baby Dee's long expected new album "A Sky of Loving Arms" was released last month on Tin Angle Records
This tour is to celebrate this album and it will feature what Dee Norris calls "the best of bands": The Trembling Bells' Alex Neilson hails from Glasgow and is one of the most talented and soulful drummers to get these days. Spanish guitarist Victor Herrero has been prominently featured by the amazing American singer and songwriter Josephine Foster, while Joe Carvell is a much in demand virtuoso on the double bass.
Victor Herrero (SP, Foehn Records)
It's been 6 years since this gentleman graced a Mother stage, way back at the start of Strand, as support for Josephine Foster and what a beautiful set that was. His music is also perfectly placed at Rönnells. There won't be a dry eye in the house!
"Is it too much to say that Victor Herrero reminds me of the greatest? All the evidence compels me to say that something like that would be an understatement. Or maybe best not to say everything. The song El Caballo makes you think of Bert Jansch and Nick Drake; in Avellaneda you feel the breath of Leonard Cohen walking wise amongst poplars and cypresses; Constantina attacks you between chords and brings to mind the memory of the great Andrés Segovia; and with Columbina you can hear the great Amancio Prada himself. But Victor has his own voice. That which dazzled Father Laurentino. That at last, after so many choirs and escolanías, offers itself bravely…..
Herrero, himself, has grown. His songs are new brave, smart, both precious and unprecedented in their intimate variety of rhythms, melodies and resources. And his poetry which springs from the mysterious crystalline depths of the heart."