EVENEMANG>
John Chantler & Johannes Lund — Andersabo LP Launch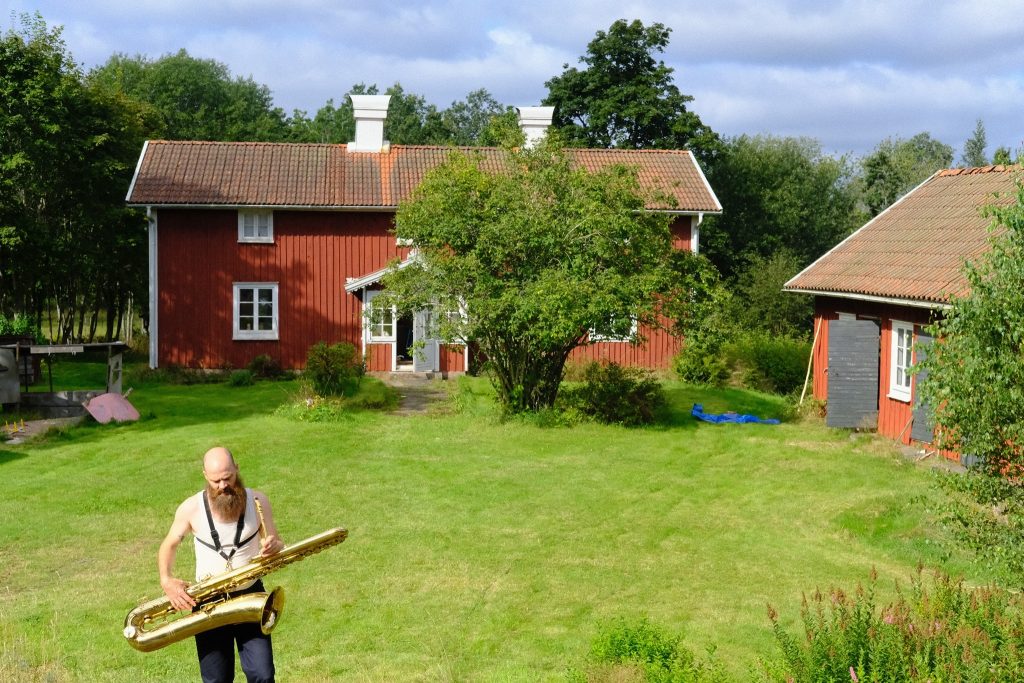 fredag 14 februari
19-20:30
120:-
John Chantler (Synthesizer) & Johannes Lund (bass saxophone) play Rönnells Antikvariat launching their new LP 'Andersabo' — recorded on location at Andersabo, Halland during the summer of 2019.
A duo for saxophone and synthesizer. Johns/John lock into a series of cycles and frequency systems that while loosely in the tradition of the patterned saxophony and accompanying string drone of La Monte Young and the Theatre of Eternal Dream Music's B Flat Dorian Blues obliterates the instrumental hierarchy that Young espouses for an altogether more unknowable intensity of experience.
Dörr: 18:45, live: 19:15
I samarbete med Rönnells Vänner, Studiefrämjandet, Kulturrådet, Stockholms stad och Humlegården Fastigheter.